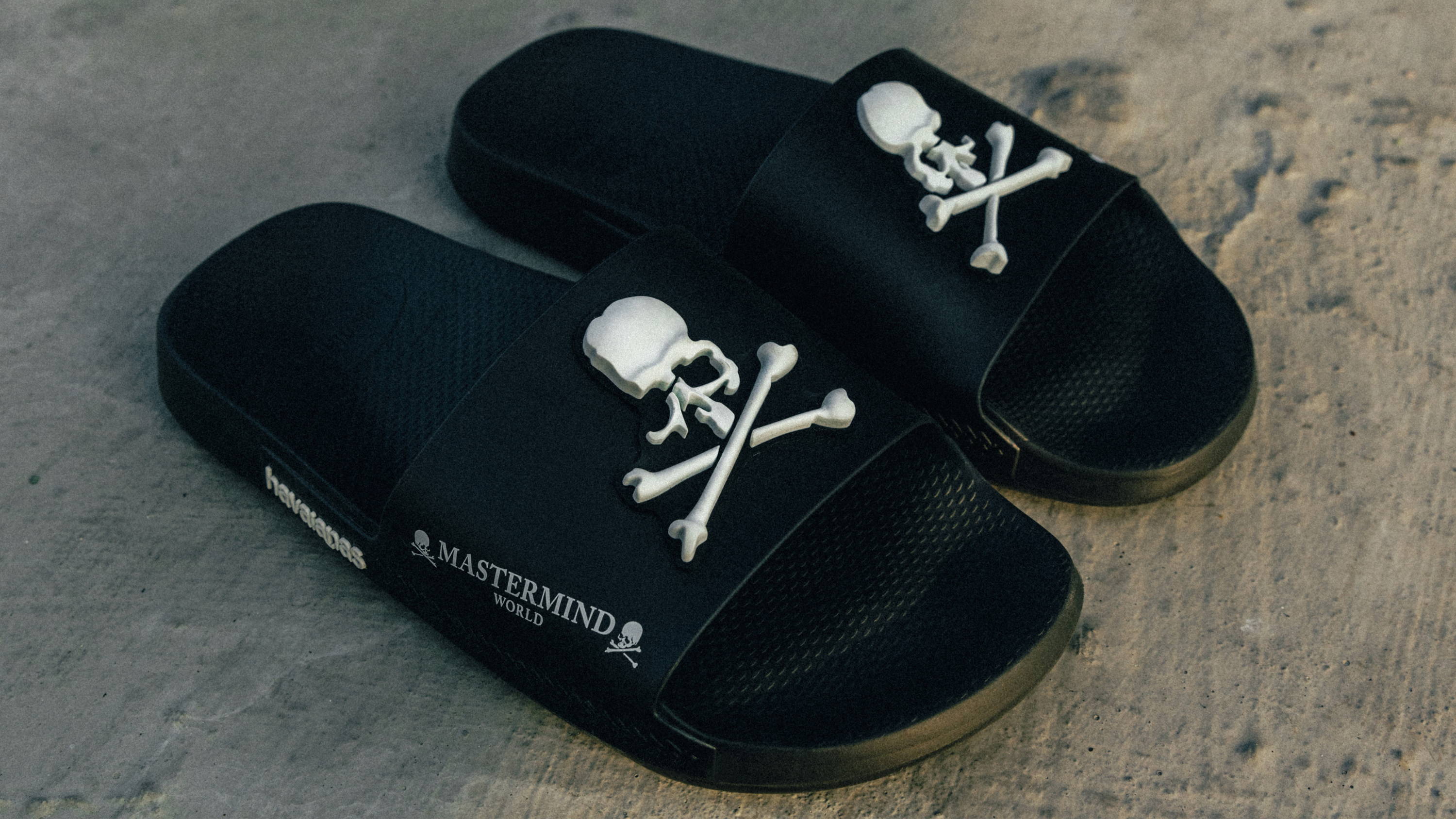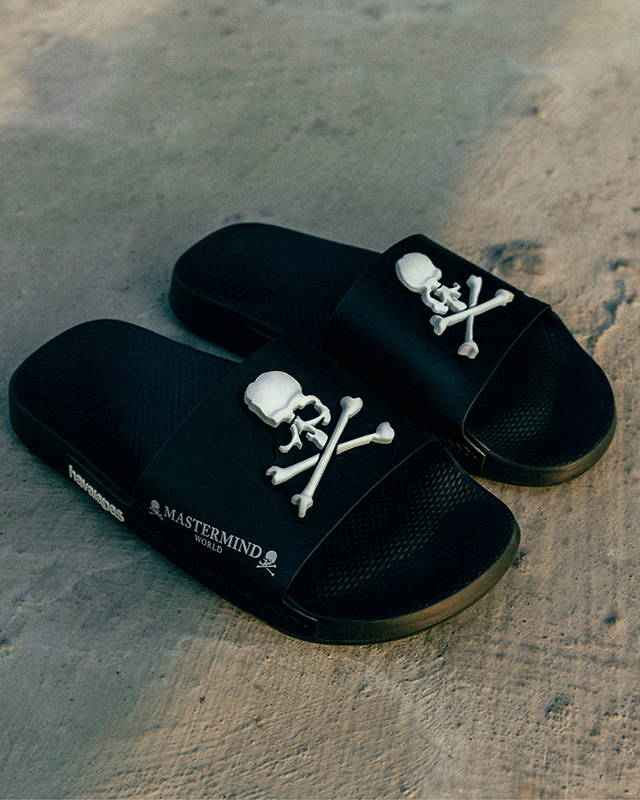 Havaianas launches a new drop of exclusive product in partnership with Mastermind, the Japanese brand
In 2020, Mastermind and Havaianas established a successful partnership with the launch of a collab that brought together the classic Havaianas TOP model's shape and for the first time the Tradi Zori, a sandal lending on Japanese fashion that combined comfort and style. Now, in 2023, they are back for a new collaboration with the creation of a second drop, launching an exclusive model that features a brand-new design and a shape distinct from the first launch.
The novelty arrives full of style and carries a lot of personality, displaying a high-relief skull on its upper, the perfect combination for those who love and cannot do without both comfort and an urban touch. The slide shape is ideal for the ones who love sandals, however, do not go without the possibility of wearing it with socks.
"Our first collaboration with Mastermind was a success and we are really excited about this new launch. This second drop combines comfort and style, and it is the first collaboration in which we feature the slide shape. Our first drop in 2020 was very special and we are certain that this one will be too, once again", states Maria Fernanda Albuquerque, Havaianas Global Marketing VP.
"We always like Havaianas as it's the most iconic and beloved flip flop brand worldwide. The new collaborative shape with Havaianas this year is a winner that emphasizes style and convenience across different wearing scenarios, without compromising chicness and comfort. We look forward to this collaboration that strives to shift slides from the stereotype to a new context in streetwear." – Masaaki Homma, MASTERMIND WORLD.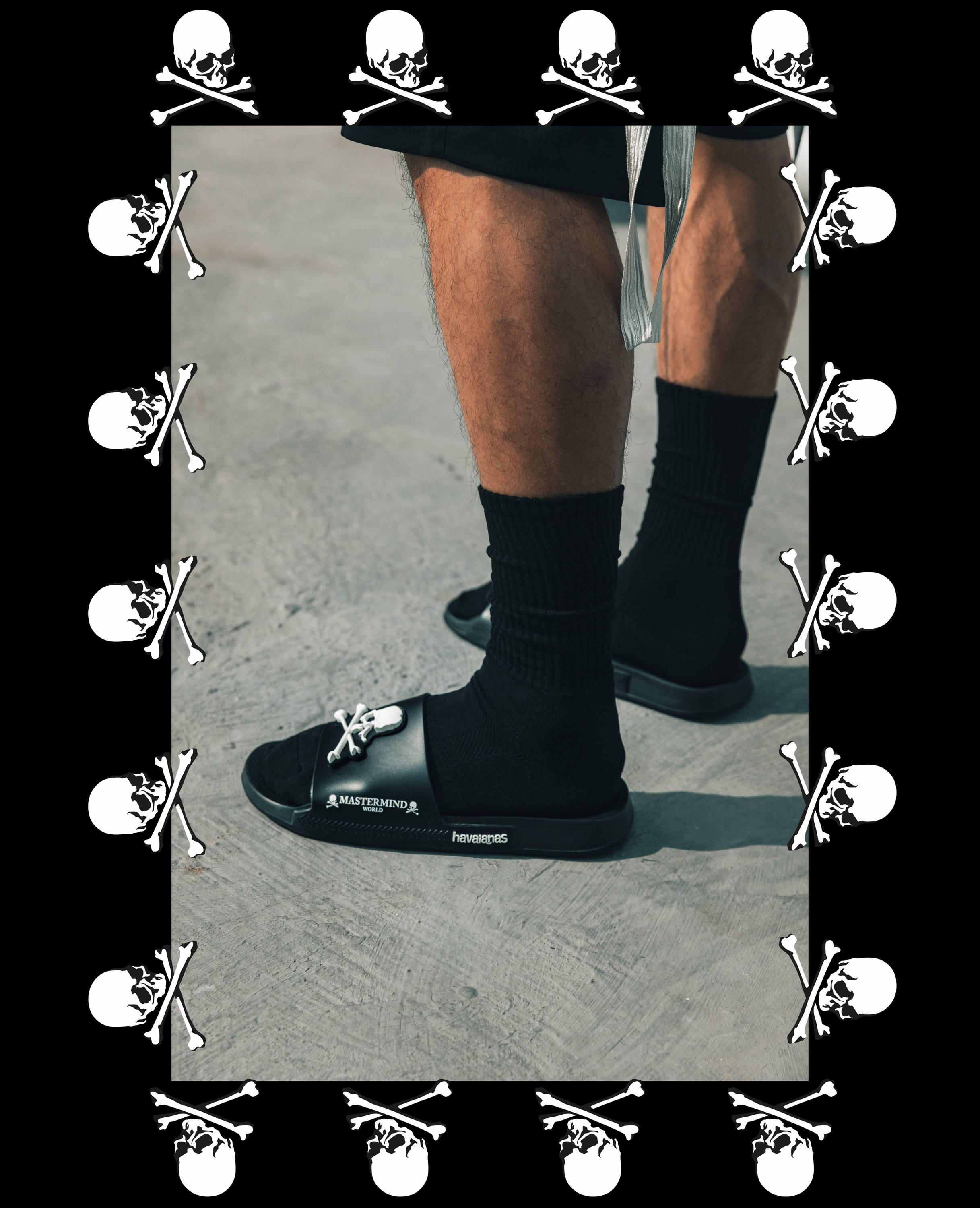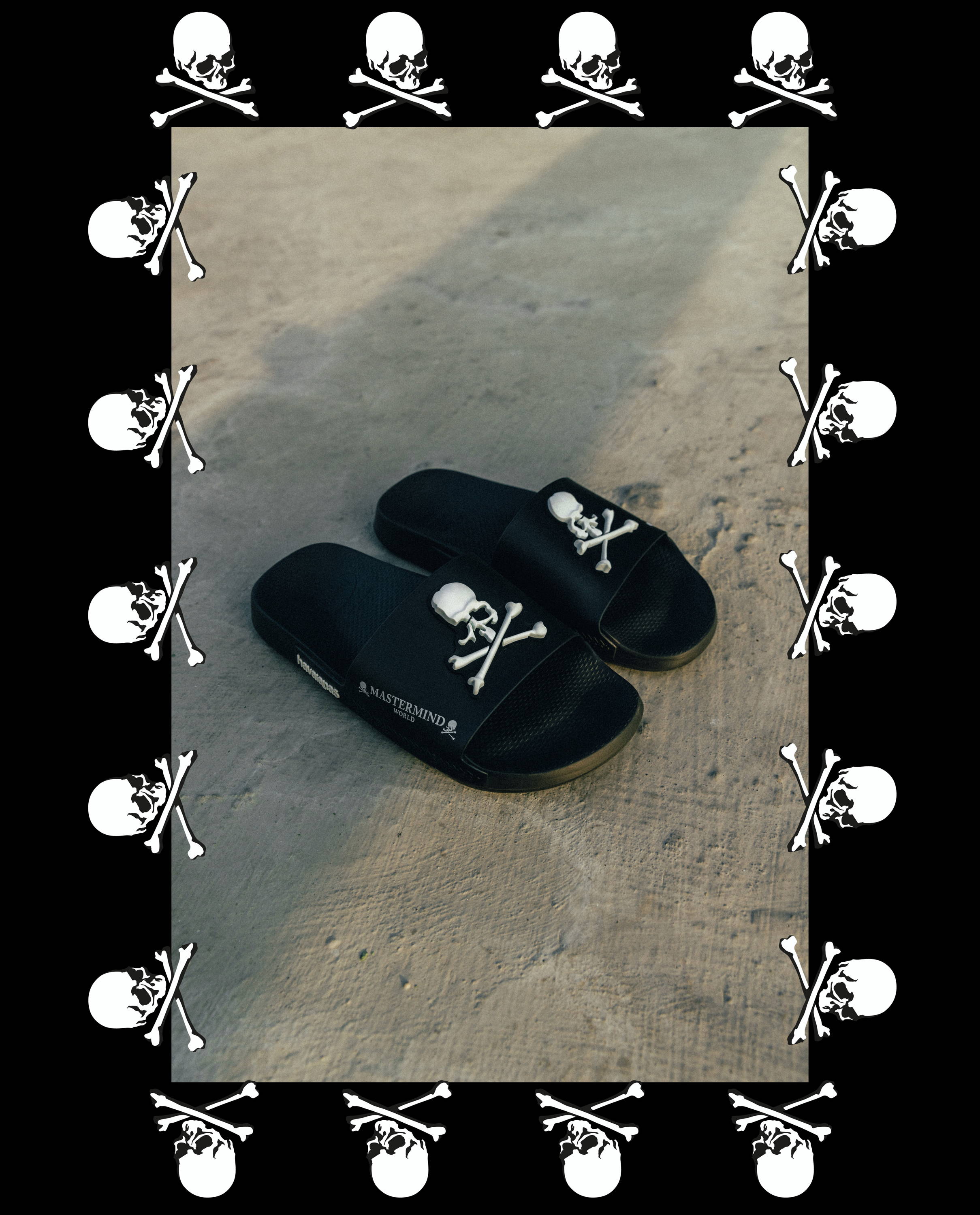 Product preview only for Shogun App.
Mastermind Slide Black
Havaianas
This block will be excluded from: