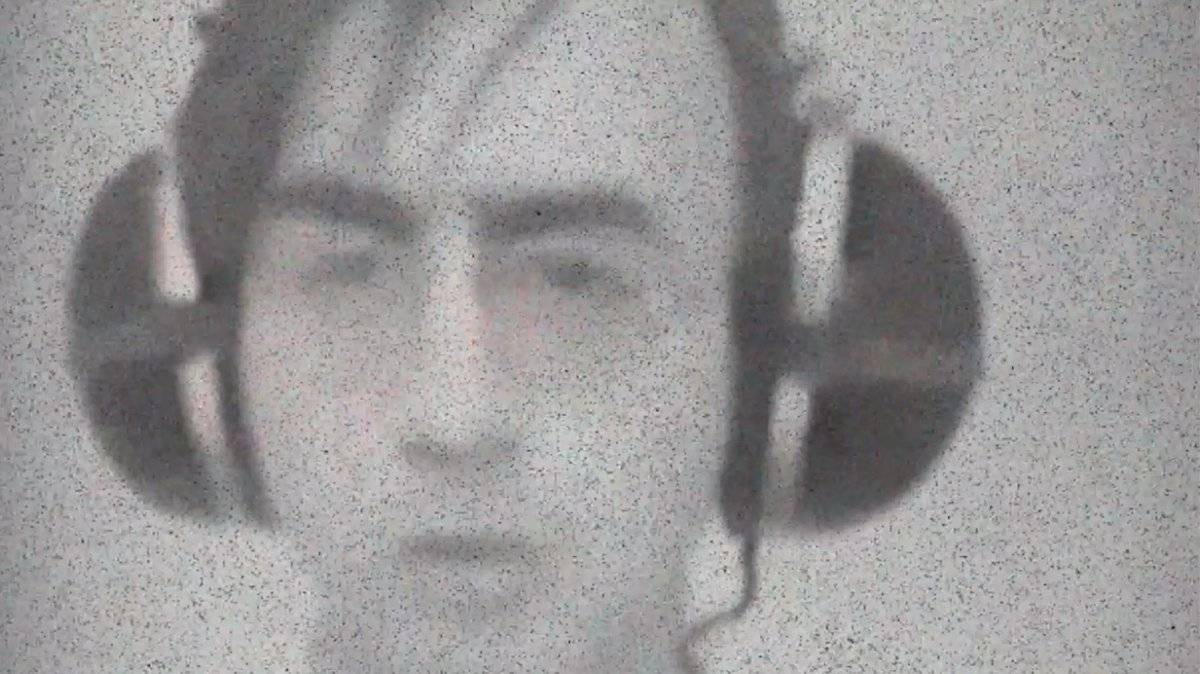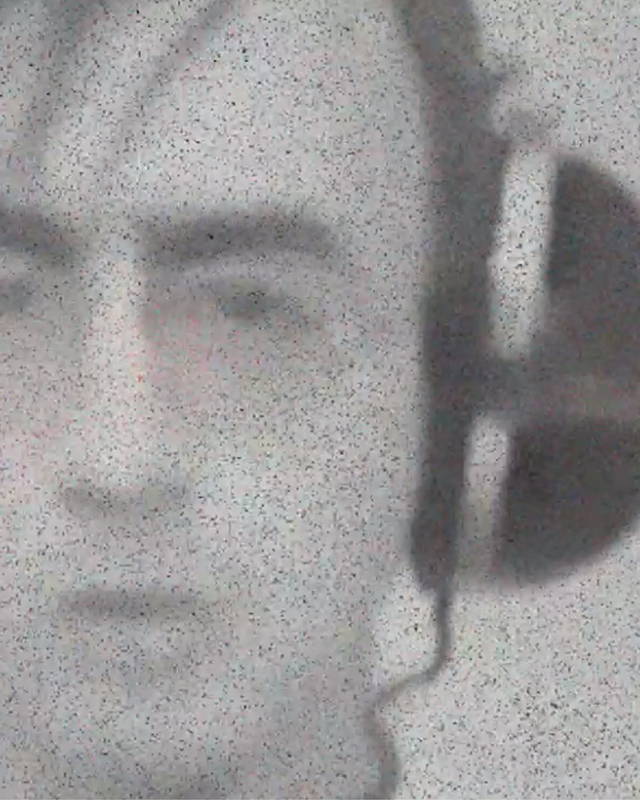 Slam Jam  Gaznevada:
"Going Underground"
There are artists who produced great music, and others who went one step further by trying to connect the dots of the world they saw around them. These are not necessarily the most universally famous ones, but they are certainly the ones whose cultural impact has best withstood time and trends.
Slam Jam – after celebrating its 30th anniversary in 2019, and opening to the public its founder Luca Benini's personal collection of records and memorabilia – decided to celebrate some of these artists by dedicating a capsule collection to them. The selection criterion was simple: protagonists with a strong sense of style who have influenced Slam Jam's worldview, and have each in their own way represented a way to possible alternative lifestyles.
In 2021 homage was paid to the pro-Soviet Emilian punks CCCP-Fedeli alla Linea and their motto "Produci, Consuma, Crepa" ("Produce, Consume, Die"); in 2022 it was Devo from Akron, Ohio, and their "de-evolution" theory. In 2023 it is now the turn of Gaznevada, whose "Going Underground" alternative anthem from 1980 it's still a call not to stop at the surface of things, not to settle for what is predictable and expected...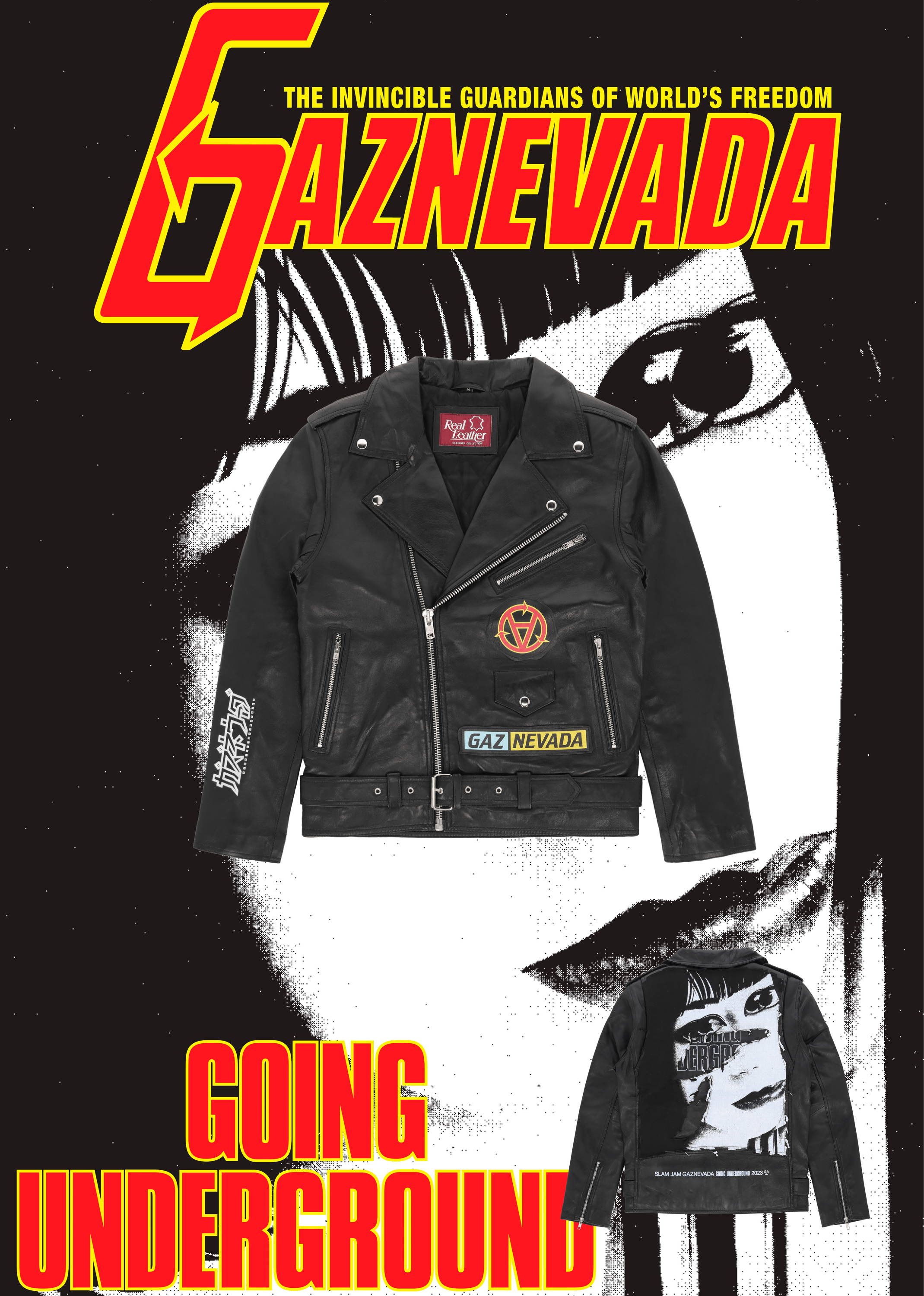 Imagine Bologna in 1976. Imagine it as the closest thing to the frenetic and hyperbolic world we live in today: a place where ideas and opinions are swiftly exchanged, where crossover is total; where the most creative places are the "squats" where students, musicians, filmmakers, cartoonists, poets and future visual artists gather every day. After all, Bologna is home to DAMS, the first university institution in Italy to deal seriously with "performing arts disciplines": of course the city was functioning as a magnet for the most sizzling creativity from all over Italy.
There were, however, two ingredients making things more complex: the Italian political situation, with the enormous tensions related to terrorism (those were the so-called "Years of Lead"); and on the other hand, the nascent punk subculture, indicating a new and singular direction where repressed energies were to be channeled. Bologna was at the very center of all this. And at the center of Bologna, there was a band called Gaznevada.
It all stemmed from a trip to London in the late summer of 1977, when the music collective "Centro d'Urlo Metropolitano" imploded and reconfigured itself, picking its brand new name from the title of a Raymond Chandler short story, "Nevada Gas" (the reference is to the hydrogen cyanide used in the gas chamber of the Nevada state galleys...).
Quick in seizing all the cues the season offered, Gaznevada were inspired by the Ramones' "two-minute songs" ethos as well as Andy Warhol and his Factory. But when Italian newspapers and TV finally began to understand what the heck "punk" was about, they were already exploring what was next: the New York "no wave," the radical electronica of the Residents, the belligerent Euro-beats by German electro darlings Deutsch Amerikanische Freundschaft. «We were quite restless, we rapidly got tired: as soon as an intuition became a codified genre, we immediately run somewhere else,» says Gaznevada founder Ciro Pagano aka Robert Squibb (who also was the blueprint of Italian cartoonists Andrea Pazienza most beloved character, "Zanardi").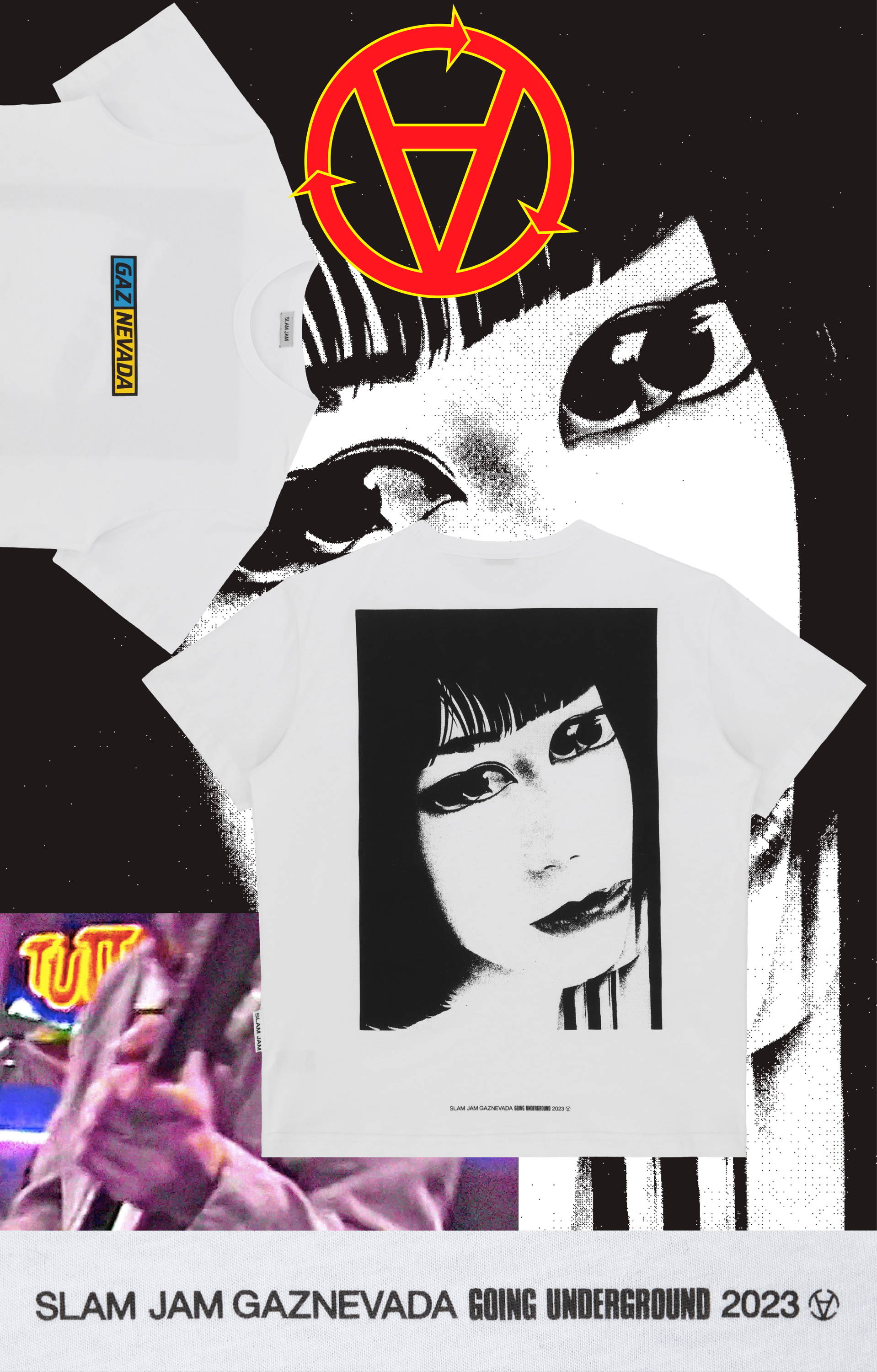 The album Gaznevada released at the beginning of the 1980s decade – "Sick Soundtrack" – besides a menu of tangled, Martian music, also offers a decisive insight into their aesthetic sense: the minimalist cover in violent primary colors; the slick logo, part constructivist part gasoline-brand (Andy Warhol would have loved that!); the polaroids hidden in the inner sleeve, with the five chaps dressed in plain shirts and tight ties – not a single trace left of the "old" punk paraphernalia.
And then the fascination with the far East, which certainly had a lot to do with certain Japanese cartoons (colorful, hyper-kinetic, hyper-technological just like Gaznevada). Far East fascinations will return shortly thereafter, in 1983, when Gaznevada "almost" became world-known popstars in the wake of their "I.C. Love Affair" single. An unusually slow groove – just 108 BPM – built on a synthetic bassline, a keyboard loop, whiplash-sounding percussions and Billy Blade's extremely bored vocals about the impossible love (opposed by President Deng Xiaoping, no less!) between a Latin lover and a young Chinese girl.
The single would become the most implausible Italian hit of summer 1983, and it's still revered by progressive disco devotees as one of the most creative moments of that decade.
The very Warholian sleeve of "I.C. Love Affair" – a retouched blurry photocopy of an oriental girl's face - is yet another of the quite recognizable pieces of art you'll find in this capsule collection, whose launch incidentally coincides with the release of Gaznevada's brand new album, "Synth Soundtrack," a re-imagined version for 2023s electronica of their 1980 classic.
Masters of intuition and style, Gaznevada were amongst the first to point out sound trajectories which are still fresh and relevant today, and they become icons without even trying. To get how much relevant the aesthetic side of things was in their eyes, here's Ciro Pagano/Robert Squibb again: «We came from punk, but we had a 360% vision, and the graphic design of our records or how we dressed on stage was as important to us as the music. The very name we had chosen for ourselves, Gaznevada, had a very specific visual meaning. The Raymond Chandler story we were inspired by was "Nevada Gas," with an "s," but we felt it didn't work well enough visually. We replaced the "s" with a "z," and at that point it was perfect.»
The collection will be previewed in Milan during a public talk + DJ set with Gaznevada (Ciro Pagano and Marco Bongiovanni) on Thursday, May 25th at Spazio Maiocchi. The capsule will be available at Slam Jam doors as of 25th May.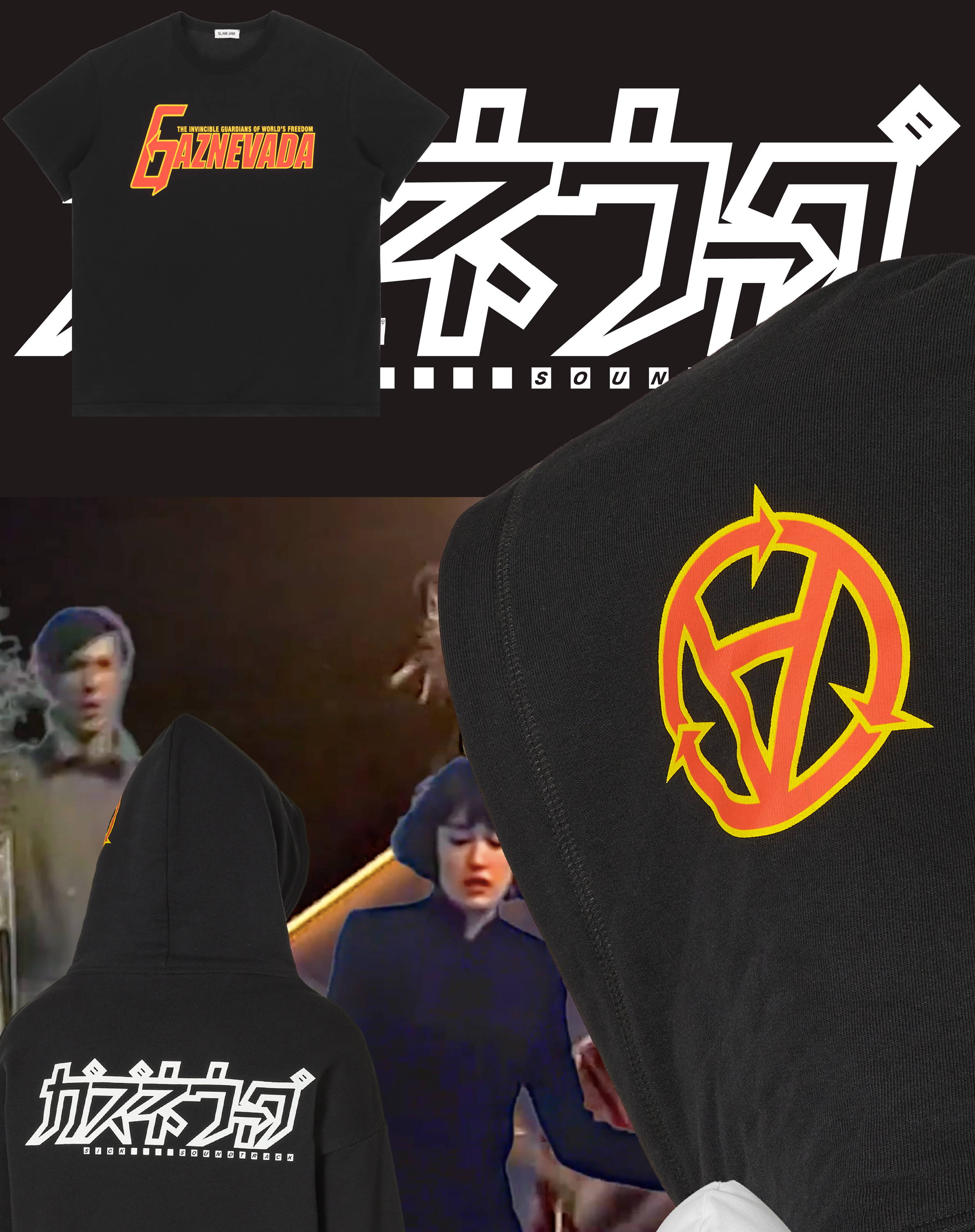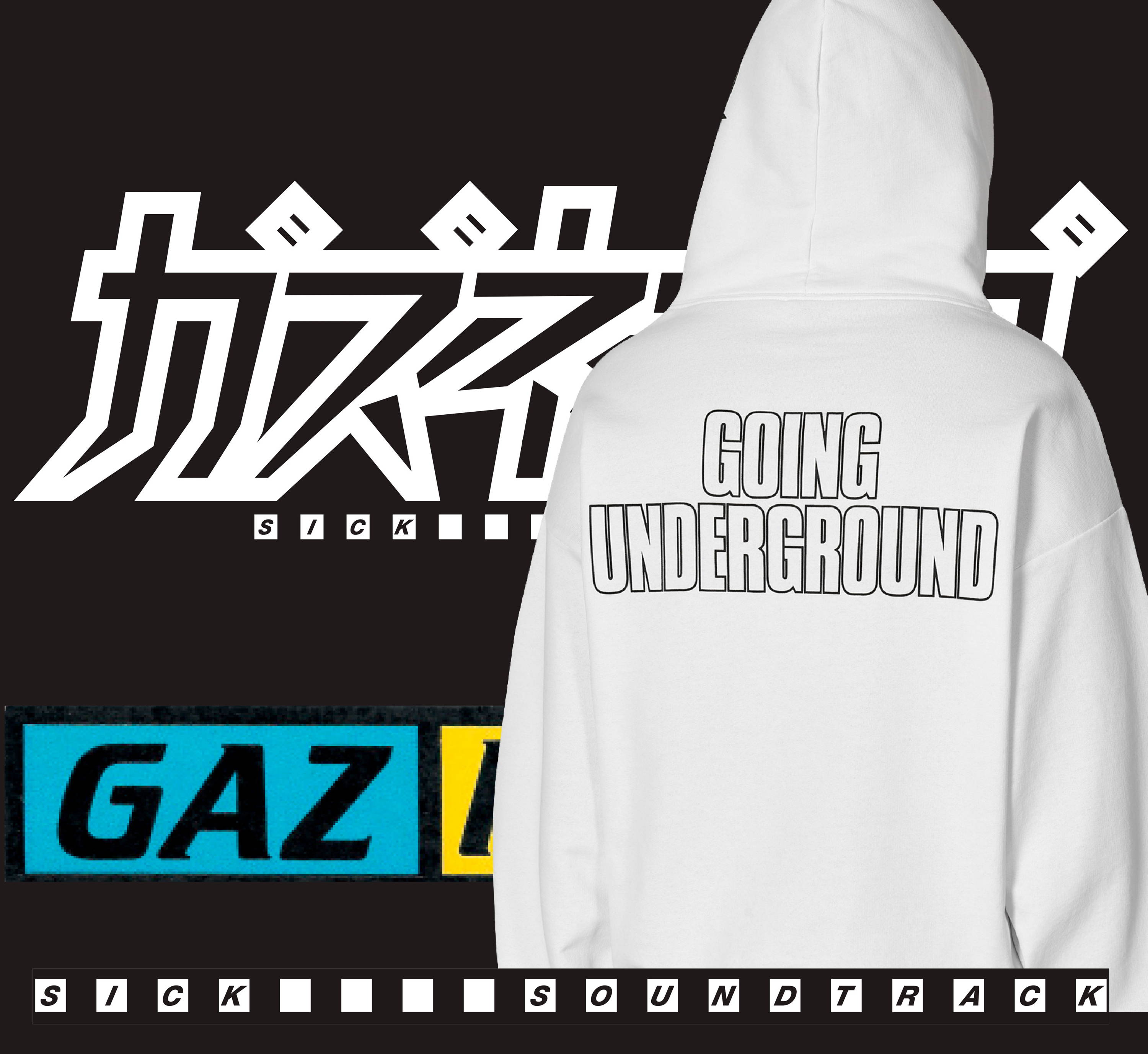 Product preview only for Shogun App.
Gaznevada Leather Jacket Black
Slam Jam
Gaznevada Graphic Hooded Sweatshirt White
Slam Jam
Gaznevada Graphic Hooded Sweatshirt Black
Slam Jam
Gaznevada Graphic T-Shirt White
Slam Jam
This block will be excluded from:
Product preview only for Shogun App.
Gaznevada Graphic T-Shirt Black
Slam Jam
This block will be excluded from: