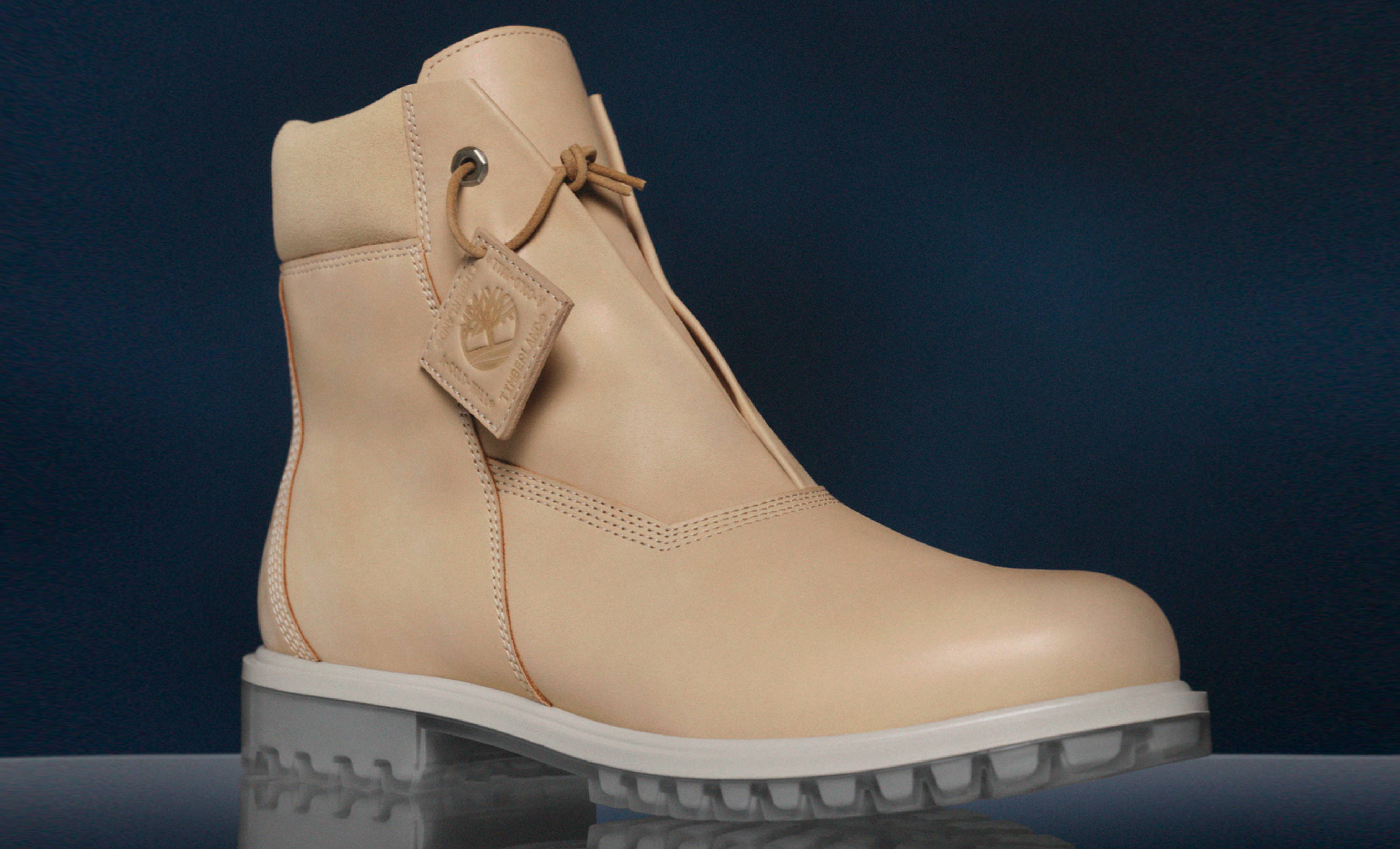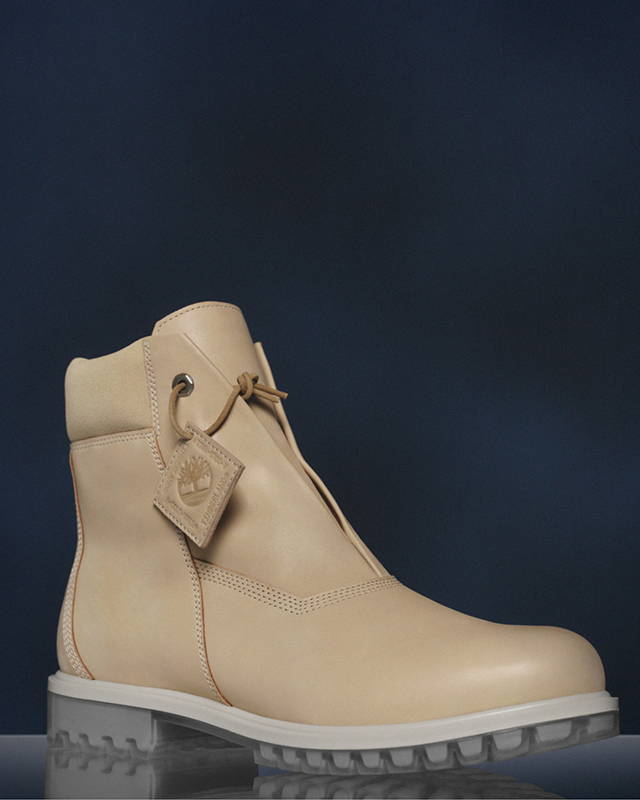 TIMBERLAND AND SAMUEL ROSS LAUNCH FUTURE73 CAPSULE, REIMAGINING THE ORIGINAL TIMBERLAND BOOT AS IT TURNS 50
— Future73 project calls on six global future makers to reimagine the icon boot and catalyze it into the future as part of the 50th anniversary celebration.

Samuel Ross brings a-cold-wall craft, function, and artisianship to bespoke Timberland x Samuel Ross future73 collection.

Today, Timberland launches the second Future73 drop, in partnership with A-COLD-WALL* and its founder, Samuel Ross. The Timberland® x Samuel Ross Future73 Collection reimagines The Original Timberland® Boot, the 3-Eye Lug Handsewn Boat Shoe, and archival apparel designs—rooted in the potential for function and ergonomics.
When approaching the Future73 project, award-winning British designer Dr. Samuel Ross stayed true to the concept of his revolutionary brand A-COLD-WALL* (ACW), which is renowned for its material investigation and innovation, married with incisive explorations of Brutalist and abstract forms and precise execution.
"My earliest memories of Timberland go back some 20 years—to when I was a child traveling around the Caribbean, where my family is from, and seeing the brand's influence on the culture. In places like Barbados and Saint Vincent there is a deep respect for heritage and ensuring the sanctity of craftsmanship. The opportunity to work on a project surrounding the anniversary of the 6-Inch boot immediately pulled a heartstring," said Samuel Ross, Founder of A-COLD-WALL*.
Through Ross' lens, the Timberland® Premium 6-Inch Boot is stripped back to reveal clean, minimal lines and zip closure in a 'Natural' colorway, laying bare Timberland's half-century of boot making know-how. Ross has also reimagined another Timberland icon – the 3-Eye Lug Handsewn Boat Shoe – in Black ballistic nylon complete with Timberland and ACW co-branding—with both shoes utilizing Timberland® Premium leather.
Born in Brixton, London to second-generation Windrush parents of Caribbean descent, Ross was largely raised in Northampton, a town in England's East Midlands with a rich cobbling history. A reverence for craftsmanship – as he experienced during his time prototyping at 'The Shed' maker space at Timberland's New Hampshire headquarters – is therefore very much part of his DNA as a designer. Ross' Future73 collection is rooted in the potential for function and ergonomics, where techniques of the artisan are brought to the fore.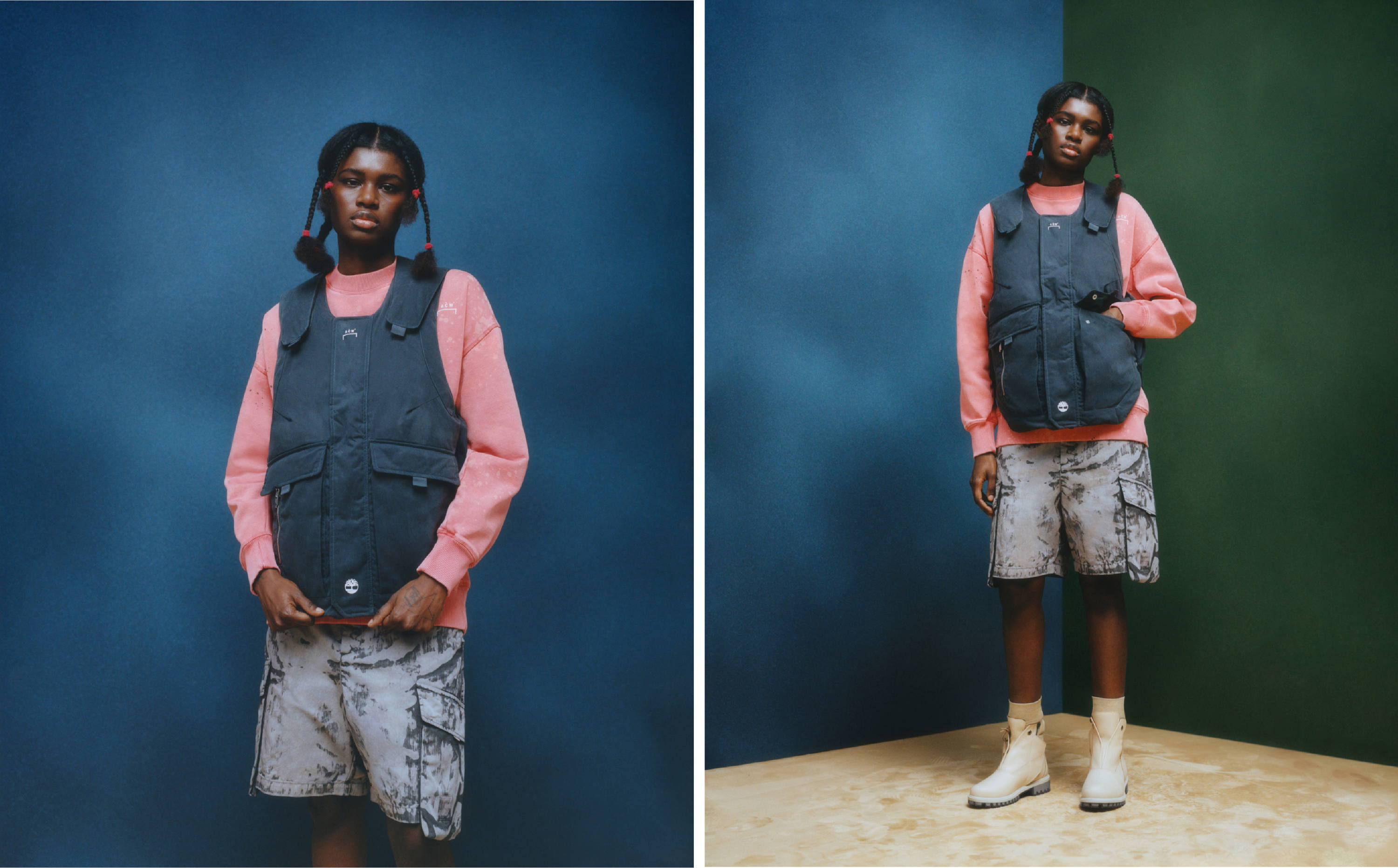 "All the designs have a level of resistance applied to them; it is less about making fashion items than it is about making exceptionally well-made goods to be worn as functional utility tools for the body," said Samuel Ross, Founder of *A-COLD-WALL.
For the apparel capsule, Ross immersed himself in Timberland's archives to reappropriate never-before-seen pieces—many of which he finished with hand-dyeing techniques to establish craftsmanship as a thread of continuity between the footwear and clothes. The garment collection includes a Hunting Parka, Cargo Shorts, and Insulated Vest in 'Forged Iron,' Crewneck Sweatshirts emblazoned with the Timberland® tree logo in shades of 'Avocado' and 'Orange.com,' and a Knitted Sweater in 'Lemon Pepper.'
The Timberland® x Samuel Ross Future73 Collection will be released in two drops, with the first in May the second in August 2023.
The first collection is available now on slamjam.com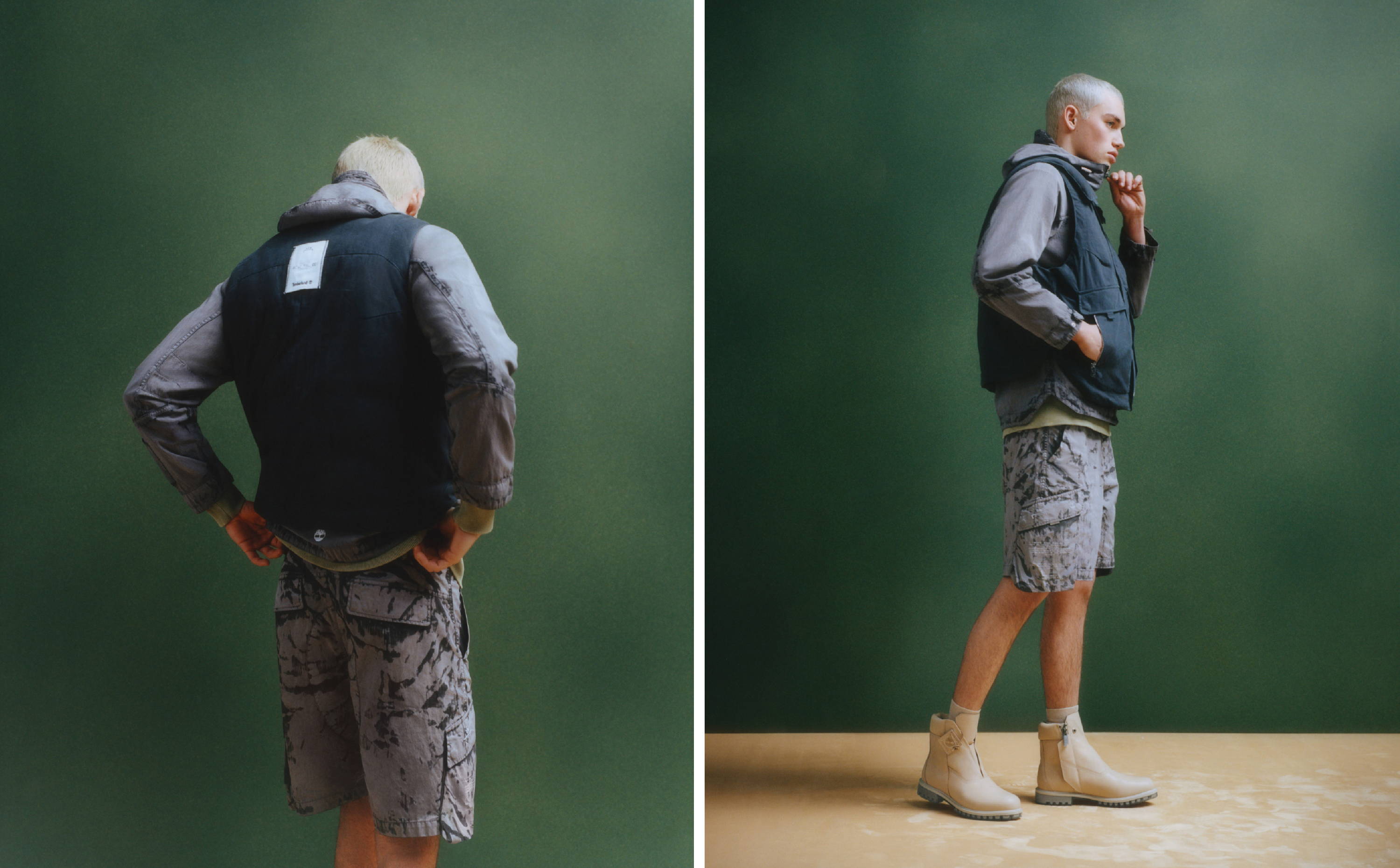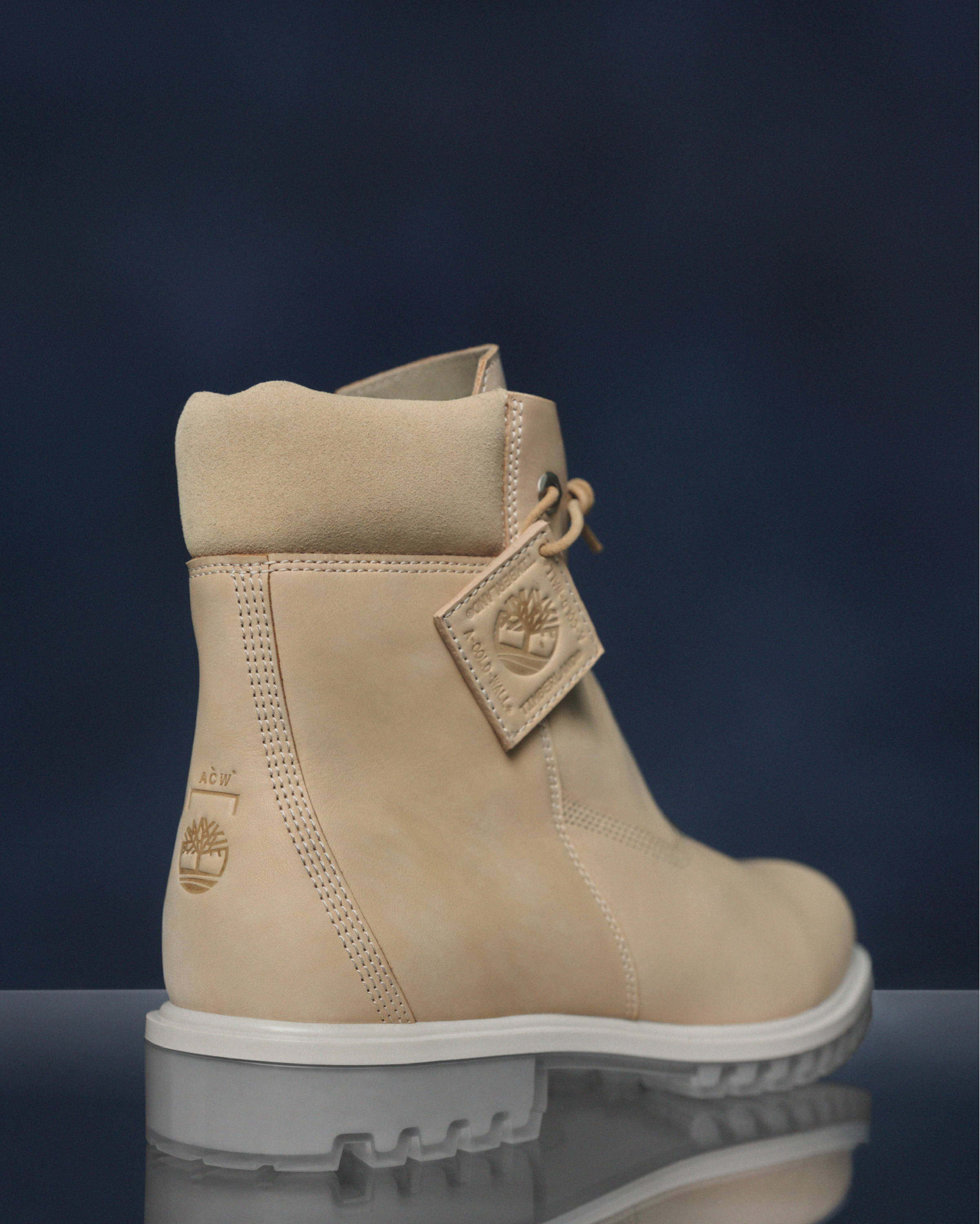 Product preview only for Shogun App.
A-COLD-WALL* Future73 6-Inch Zip Boots Nature
Timberland
A-COLD-WALL* Future73 3-Eye Boat Shoes Black
Timberland
A-COLD-WALL* Future73 Fisherman Knit Sweater Lemon Pepper
Timberland
A-COLD-WALL* Future73 Crewneck Sweatshirt Orange
Timberland
This block will be excluded from: